Lodging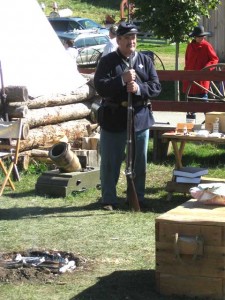 Camping on the Fair Grounds is no longer available for non-exhibitors and non-concessionaires.
Reservations are made at least a year in advance for camping lots. We give seniority to those who have had lots from year to year.
For your convenience we suggest you check the lodgings listed on the official Town of Tunbridge, Randolph Chamber of Commerce, and Vermont Law School websites.
We also highly recommend that you make your reservations well in advance as the Fair dates go into the early New England "Foliage Season."
Local Lodging Options
While we make every effort to ensure the information listed below is accurate, please check with the individual establishments for room availability, rates, and whether or not they are open during specific seasons.
1830 Shiretown Inn
31 South Street
Woodstock, VT
866.286.1830
Abel Mountain Campground
354 Mobile Acres Rd
Braintree, VT
802-728-5548
www.abelmountain.com
Applebutter Inn
Happy Valley Road
Woodstock, VT
800.486.1734
www.applebutterinn.com
Antiqued Inn Time
1217 Back River Road
South Royalton, VT
802.763.7370
www.antiquedinntime.com
Ardmore Inn
23 Pleasant Street
Woodstock, VT
800.497.9652
www.ardmoreinn.com
Baxter Mountain House B&B
Fay Brook Road
Sharon, VT
802.763.8824
www.baxtermountainhousebnb.com
Baymont West Lebanon
45 Airport Road
West Lebanon, NH
800.434.6835
www.baymontinns.com
Birch Meadow Cabins / B&B
597 Birch Meadow Drive
Brookfield, VT
802.276.3156
www.birchmeadow.com
Braeside Motel
432 Woodstock Road
Woodstock, VT
802.457.1366
www.braesidemotel.com
Canterbury House
43 Pleasant Street
Woodstock, VT
802.457.3077
www.thecanterburyhouse.com
Carriage House of Woodstock B&B
455 Woodstock Road
Woodstock, VT
800.791.8045
www.carriagehousewoodstock.com
Casa Bella Inn
Route 100
Pittsfield, VT
802.746.8943
www.casabellainn.com
Charleston House
21 Pleasant Street
Woodstock, VT
802.457.3843
www.charlestonhouse.com
Chieftain Motor Inn
84 Lyme Road
Hanover, NH
603.643.2550
www.chieftaininn.com
Cobble House Inn Bed & Breakfast
Cobble House Road
Gaysville VT 05746-0049
802-234-5458
www.cobblehouseinn.com
Comfort Inn
8 Sykes Mountain Avenue
White River Junction, VT
802.295.3051
www.comfortinnwrj.com
Courtyard by Marriott Hanover/Lebanon
10 Morgan Drive
Lebanon, NH 03766
603.643.5600
www.courtyard-hanoverlebanon.com
Comfort Suites
102 Ballardvale Drive
White River Junction, VT
802.291.9911
Deer Brook Inn
535 Woodstock Road
Woodstock, VT
802.672.3713
Devil's Den Farm Homestay B&B
396 VT Route 110
Chelsea, VT
802.685.4582
The Fan House
Route 12
Barnard, VT
802.234.6704
Farmhouse Inn at Robinson Farm
543 Woodstock Road
Woodstock, VT 05091
802.672.5433
www.farmhouseinnvt.com
Farm House / Carriage House at Old Bailey
Woodstock, VT
802.457.3046
www.vermontproperty.com
Fireside Inn
25 Airport Road
West Lebanon, NH
603.298.5906
www.afiresideinn.com
Four Seasons Log Cabin Vacations LLC
218 Dickerman Hill Rd – North Tunbridge
Chelsea, VT 05038
802.889.3307
www.vermontlogcabinvacations.com
Hanover Inn
Main Street
Hanover, NH
800.443.7024
www.hanoverinn.com
Holiday Inn Express
121 Ballardville Drive
White River Junction, VT
802.299.2700
www.hiexpress.com
Hotel Coolidge
39 South Main Street
White River Junction, VT
802.295.3118
www.hotelcoolidge.com
Huntington House Inn
19 Huntington Place
Rochester, VT
802.767.9140
www.huntingtonhouseinn.com
Inn at Montpelier
147 Main Street
Montpelier, VT
802.223.2727
Jackson House Inn
114-3 Senior Lane
Woodstock, VT
800.448.1890
www.jacksonhouse.com
Juniper Hill Inn
153 Pembroke Road
Windsor, VT
800.359.2541
www.juniperhillinn.com
Kedron Valley Inn
Route 106 / 10671 South Road
South Woodstock, VT
802.457.1473
www.kedronvalleyinn.com
Lauren Inn
3 Church Street
Woodstock, VT
802.457.1925
www.thelaureninn.com
Lincoln Inn
Rt. 4W, 530 Woodstock Road
Woodstock, VT
802.457.3312
www.lincolninn.com
Maple Leaf Inn
5890 Vermont Route 12
Barnard, Vermont
802.234.5342
www.mapleleafinn.com
Nestled Inn Bed and Breakfast
134 Church Street
Bethel, VT
802.234.5440
www.nestled-inn.com
Norwich Inn
Exit 13 off I-91
325 Main Street
Norwich, VT
802.649.1143
www.norwichinn.com
Ottauquechee Motor Lodge
529 Route 4
Woodstock, VT
802.672.3404
www.ottauquechee.com
Parker House Inn
1792 Quechee Main Street
Quechee, VT
802.295.6077
www.theparkerhouseinn.com
Pond Ridge Motel
506 Route 4 West
Woodstock, VT
802.457.1667
www.pondridgemotel.com
Red Rooster House
Private Chalet Rental
Route 12
Bethel, VT
617-869-2649
www.redroosterhouse.com
Quality Inn Quechee Gorge
Route 4
Quechee, VT
800.732.4376
www.qualityinnquechee.com
The Quechee Inn at Marshland Farm
1119 Quechee Main Street
Quechee, VT
802.235.3133
www.quecheeinn.com
Red Rooster House
Shire Motel
46 Pleasant Street
Woodstock, VT
802.457.2211
www.ShireMotel.com
Super 8
Exit 11 off I-91
White River Junction, VT
802.295.7577
www.super8.com
Three Stallion Inn
665 Stock Farm Road
Randolph, VT
802.728.5575
www.3stallioninn.com
Trumbull House Bed and Breakfast
40 Etna Rd
Hanover, NH
603.643.2370
www.trumbullhouse.com
Vermont Grandview Farm
1638 Scales Hill Rd.
Washington, VT
802-685-4693
http://www.grandviewfarmvt.net
Vermont Twin Cabins
South Royalton, VT
802-369-0532
http://www.vermonttwincabins.com
Village Inn of Woodstock
41 Pleasant Street
Woodstock, VT
800.722.4571
www.villageinnofwoodstock.com
Windswept Acres
Doc & Sara Gordon (Proprietors)
16 Windswept Lane
Chelsea, VT 05038
802-685-3842
www.windsweptacres-vt.com
Woodbridge Inn of Woodstock
546 Woodstock Road
Woodstock, VT
866.966.3274
www.woodbridgeinnofwoodstock.com
Woodstocker Bed and Breakfast
61 River Street
Woodstock, VT
802.457.3896
www.woodstockervt.com
Woodstock House
Route 106
Woodstock, VT
802.457.1758
www.woodstockhouse.com